The areas I frequently work are shown below. I am happy to quote venues outside this too.
To obtain a quotation, please use the form here on the get a quote page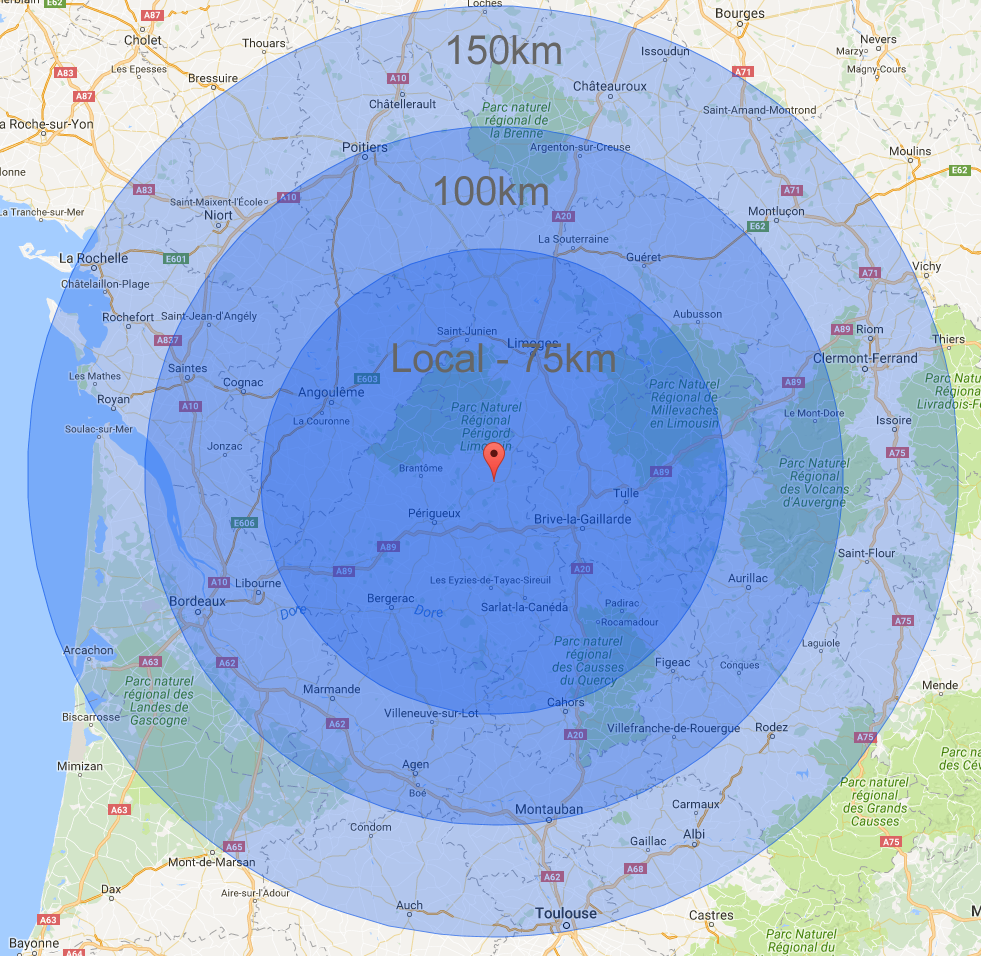 *NOTE: If you are introduced to me via a Wedding Planner, It is not unusual for them to have a small admin fee. See ** below also.

There is a booking fee – this would be  NON returnable  to secure the date, and covers Travel and Accomodation when necessary, then plus the hourly rate set for the venue.
Prices quoted include, Travel, accomodation, DJ, Approriate Sound System, and Lighting.
I would not normally offer to  play background music in the afternoon and during the wedding breakfast, but am happy to provide the facility for you or the venue to play their own music on iPod / iPhone etc., as below.
Optional extras Include, PA for speeches, background music, music for  a ceremony at the venue or local church, prices are POA. Please fill out the form.
**(Some Chateaus have there own Booking fees to cover staffing costs etc, which would be on top of my fees)
Longer playing times may mean Overnight Charges.
I am a registered Tax payer in France:
légal: Identification SIREN: 803 364 462 / 00025
Activité Principale Exercée (APE) 9001Z
Full terms and conditions: https://sounds-crazy.fr/terms-conditions/
The quote can be influenced by the location factoring in where I am on the days either side, so please get in touch for a quote by using the form click for form.